This is a computer-based translation of the original text:
I went there last Saturday for the wedding party of riders 石嶋 Chiba-kun.
Arrived in Tokyo early Nakajima, Miyukingu headed to the party decade Yara Yara going to play along with the hawk's claws Chida.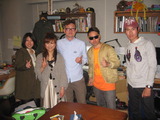 Coincidentally,
Ohno, Kyoro's, to a burger joint meeting with Kiyo-kun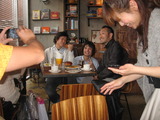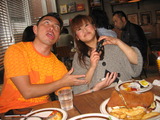 And finally,
WEDDING PARTY - Department Ishizima Hiroshi & Yasuko;
It was fun!
The former BMX show, leading out to the show himself and cool-kun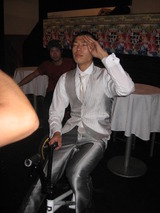 And
2nd stage in the show is pretty Taro Kuratani killed it! !
Personally, when I took the last song was Metchahoride Metchahoride songs live when I saw for the first time John is excited! !
Yabaku to Taro's videos too, I could not take the camera battery
The letter was moved 石嶋 kun ~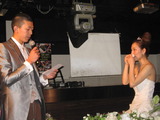 Tai Department Still, with Yasuko, I do almost the same good things to name! !
Happy forever ~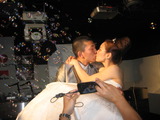 ---
早めに東京入りし、中島さん、ミユキング、チダさんと一緒に鷹の爪やらディケイドやら遊びに行ってからパーティに向かいました。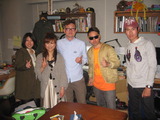 偶然、
大野さん、キョロさん、キヨくんと出会いハンバーガー屋へ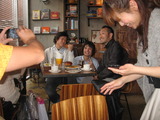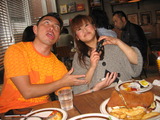 そしていよいよ、
【石嶋 泰也 & 泰子 WEDDING PARTY】
とても楽しかったです!
BMXショーでは元、イケくんと 自らもショーに出る主役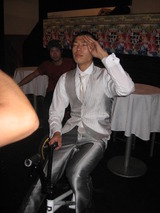 そして
2ndステージでは倉谷太郎さんのショーでかなりやばかったです!!
個人的には太郎さんを初めて生で見たときの曲がメッチャホリデーだったので 最後の曲でメッチャホリデーがかかった時は興奮しました!!
カメラのバッテリーがやばくて太郎さんの動画は撮れませんでしたぁ
石嶋くんの手紙には感動しました~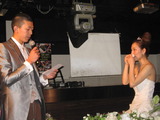 それにしても泰也、泰子さんと、名前までほぼ同じでなんて仲の良い事か!!
末永くお幸せに~